Weaving together a
stronger

co-founder partnership

Building a startup is hard and the strength of your partnership matters. Infuse your co-founder relationship with more honesty, alignment and resiliency.

What it is
Tapestry

is an investment in your co-founder partnership

Tapestry is a template and a ritual that unites co-founders. It's a framework and process that leads to a stronger and healthier partnership. By answering a series of questions separately, then bringing them together you'll emerge with a personal manual and shared language for working better, together. The template can be self guided, or coach guided - it's entirely up to you. The investment of time and energy can payoff tomorrow or in 5 years. You get out of the Tapestry exercise what you put into it.Who is Tapestry for? This exercise is for co-founders that are interested in investing in their working partnership. Most likely you are ready to embark on the journey together, and decided to co-found something.
01
Discover who your co-founder really is
You know you, but do you know your partner?
---
---
02
Define individual and shared principles
What ideals and fundamental truths drive you, your partner, and the relationship?
---
03
Set clear expectations for your roles, relationship and company
What happens now, what happens next, and what happens in the Inc.
---
---
04
Create clear working agreements
Determine how you want to work together to avoid chaos later.
---
05
Determine processes for tough conversations and decisions
How to disagree without being disagreeable.
---
---
06
Memorialize the partnership
Codify the relationship in a document that evolves with the relationship.
---

How it works
Delivered as a
Template
This template is a series of questions you and your partner go through separately, then bring together. This becomes a living document bringing together people, ideas, and intentions. The Tapestry exercise is for you, your employees, and even board members and advisors. It can act as an operating manual for the founders, and anyone else who reads it.
DO-IT-YOURSELF
Purchase the template for $199
Template for you and your co-founder

Detailed overview of how to complete the process

Step by step set of questions for you and your co-founder
Secure payment - instant download

WHY TAPESTRY
Why should you invest in this process?
Threading the needle on creating a billion dollar company is difficult. 65% of startups fail due to co-founder conflict*. That's not a typo.
This is one of the most important partnerships you'll ever enter into. Your lives will be deeply intertwined for possibly the next decade or more. Conflict is inevitable, but broken relationships are not.
Partnerships formed with greater alignment and intention are healthier and stronger. Let Tapestry help you solidify your partnership and provide you with the tools to make it a success.
*Noam Wasserman

WHO IS BEHIND TAPESTRY
Unlocking our potential
Steve and Eric have wanted to work together and collaborate on something for a long time and Tapestry is a great way to weave together our beliefs and goals - helping founders. We hope you benefit from our partnership, and if you decide to work with us we would be honored to serve you.
Eric Friedman
Coach @ BuildingTheMachine.com
Eric is an executive coach and Fractional COO for startups. He works with those who are "building the machine" inside organizations. His mission is to be the best advisor through coaching, operating, and investing in great startup teams. You can learn more about him at ericgfriedman.com.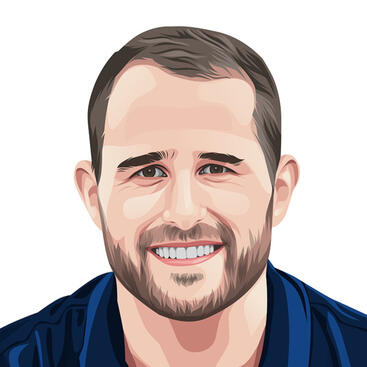 Steve Schlafman
Coach @ High Output
Steve is a certified professional coach and angel investor. Over the past decade, he has coached, advised and invested in more than 60 founders in just about every sector and stage. Steve's mission is to help the creators of tomorrow realize their full potential as leaders and humans. You can learn more about him at schlaf.me.

TESTIMONIALS
Who has
invested

in their partnership as founders?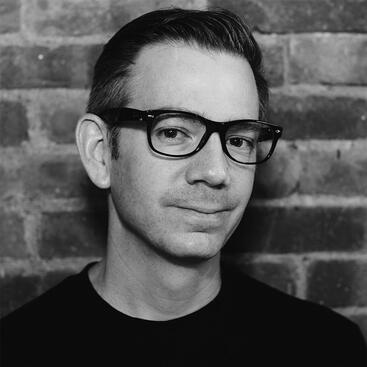 Going through this exercise helped me internalize certain aspects of my working style which in turn supported a healthy partnership with my co-founder that I found myself going back to time and time again. I now view it as an essential and early part of forming successful working relationships.
Marc Brown
CTO & Co-Founder of Lever Health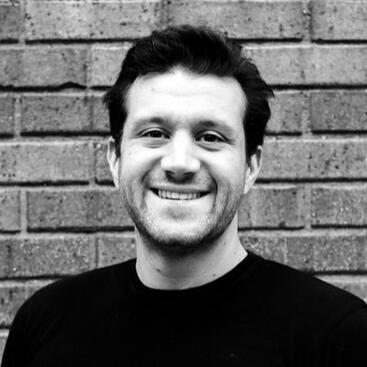 The Tapestry framework was instrumental to the founder relationship at Lever Health. It allowed us to align on each of our roles, set expectations of ourselves, each other and hold each other accountable. It has also helped significantly in understanding how to engage and interact with each other day to day, especially as we have faced challenges.
Kevin Weatherman
CEO & Co-Founder of Lever Health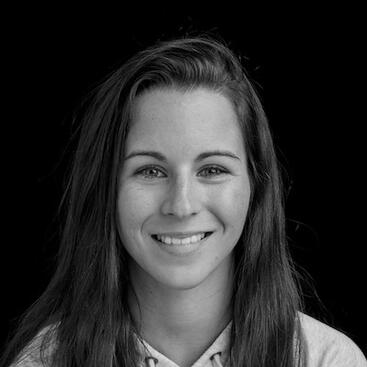 Steve has helped me navigate all kinds of challenges from evaluating a potential cofounder to closing a seed round during the pandemic! Unlike investors, friends, family or advisors, Steve is fully focused on your growth and wellbeing which has led me to have many 'aha' moments.
Lola Priego
CEO of Get Base

INSPIRATION
What inspired Tapestry?
Tapestry was born out of the need to have a better relationship with teams. We have assembled this work through coaching co-founders, investing the time ourselves with partners, and compiling all the great sources we have found helpful.
Tapestry Terms of Service
1. Terms
By accessing the website at http://www.tapestry.so, you are agreeing to be bound by these terms of service, all applicable laws and regulations, and agree that you are responsible for compliance with any applicable local laws. If you do not agree with any of these terms, you are prohibited from using or accessing this site. The materials contained in this website are protected by applicable copyright and trademark law.2. Use License
Permission is granted to temporarily download one copy of the materials (information or software) on Building The Machine, Inc.'s website for personal, non-commercial transitory viewing only. This is the grant of a license, not a transfer of title, and under this license you may not:
modify or copy the materials;
use the materials for any commercial purpose, or for any public display (commercial or non-commercial);
attempt to decompile or reverse engineer any software contained on Building The Machine, Inc.'s website;
remove any copyright or other proprietary notations from the materials; or
transfer the materials to another person or "mirror" the materials on any other server.
This license shall automatically terminate if you violate any of these restrictions and may be terminated by Building The Machine, Inc. at any time. Upon terminating your viewing of these materials or upon the termination of this license, you must destroy any downloaded materials in your possession whether in electronic or printed format.3. Disclaimer
The materials on Building The Machine, Inc.'s website are provided on an 'as is' basis. Building The Machine, Inc. makes no warranties, expressed or implied, and hereby disclaims and negates all other warranties including, without limitation, implied warranties or conditions of merchantability, fitness for a particular purpose, or non-infringement of intellectual property or other violation of rights.
Further, Building The Machine, Inc. does not warrant or make any representations concerning the accuracy, likely results, or reliability of the use of the materials on its website or otherwise relating to such materials or on any sites linked to this site.4. Limitations
In no event shall Building The Machine, Inc. or its suppliers be liable for any damages (including, without limitation, damages for loss of data or profit, or due to business interruption) arising out of the use or inability to use the materials on Building The Machine, Inc.'s website, even if Building The Machine, Inc. or a Building The Machine, Inc. authorized representative has been notified orally or in writing of the possibility of such damage. Because some jurisdictions do not allow limitations on implied warranties, or limitations of liability for consequential or incidental damages, these limitations may not apply to you.5. Accuracy of materials
The materials appearing on Building The Machine, Inc.'s website could include technical, typographical, or photographic errors. Building The Machine, Inc. does not warrant that any of the materials on its website are accurate, complete or current. Building The Machine, Inc. may make changes to the materials contained on its website at any time without notice. However Building The Machine, Inc. does not make any commitment to update the materials.6. Links
Building The Machine, Inc. has not reviewed all of the sites linked to its website and is not responsible for the contents of any such linked site. The inclusion of any link does not imply endorsement by Building The Machine, Inc. of the site. Use of any such linked website is at the user's own risk.7. Modifications
Building The Machine, Inc. may revise these terms of service for its website at any time without notice. By using this website you are agreeing to be bound by the then current version of these terms of service.8. Governing Law
These terms and conditions are governed by and construed in accordance with the laws of New York and you irrevocably submit to the exclusive jurisdiction of the courts in that State or location.
Privacy Policy
Your privacy is important to us. It is Building The Machine, Inc.'s policy to respect your privacy regarding any information we may collect from you across our website, http://www.tapestry.so, and other sites we own and operate.
We only ask for personal information when we truly need it to provide a service to you. We collect it by fair and lawful means, with your knowledge and consent. We also let you know why we're collecting it and how it will be used.
We only retain collected information for as long as necessary to provide you with your requested service. What data we store, we'll protect within commercially acceptable means to prevent loss and theft, as well as unauthorized access, disclosure, copying, use or modification.
We don't share any personally identifying information publicly or with third-parties, except when required to by law.
Our website may link to external sites that are not operated by us. Please be aware that we have no control over the content and practices of these sites, and cannot accept responsibility or liability for their respective privacy policies.
You are free to refuse our request for your personal information, with the understanding that we may be unable to provide you with some of your desired services.
Your continued use of our website will be regarded as acceptance of our practices around privacy and personal information. If you have any questions about how we handle user data and personal information, feel free to contact us.
This policy is effective as of 1 February 2021.